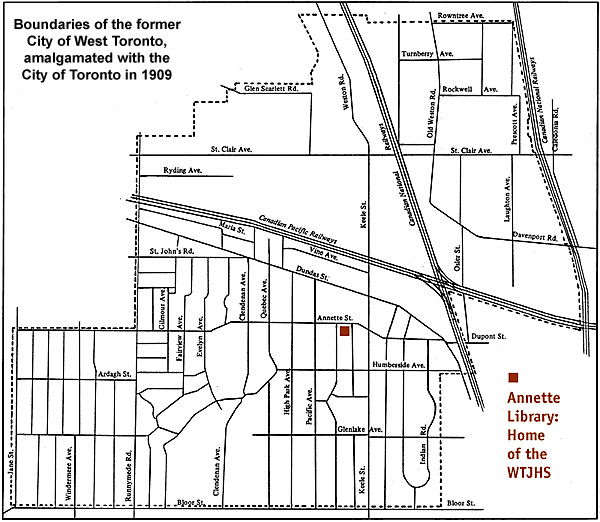 The story of West Toronto Junction is a colourful turn-of-the-century saga of railroads, political speculation and suburbanization, tightly bound into the boom and bust economic cycles of the fast growing Toronto region.
For 25 years from 1884 to 1909 the Village, then Town of West Toronto Junction, Town of Toronto Junction (1892-1907) and finally City of West Toronto (1908-9) challenged the City of Toronto for industrial development by offering rail sidings, cheap water for steam-driven machinery and tax free status.
Excellent transportation linkages also helped the town to become a shopping centre for the farming area west of Toronto.
More than a suburb, less than an independent entity, the town offered jobs, investment opportunities, fresh air and Liberal politics within commuting distance of Tory Toronto.
Its prominence began as an accident of geography; the junction of Indian trails which became highways and finally railways.